How To Start The Homebuying Process
Are You Ready To Buy A Home?

What's The Process To Buy A Home?

Estimate Your Mortgage Payment
We're here to help you assess if you're ready to buy a home. Get started with our free homebuyer class.
From finding the loan that's right for you to closing on your new home, we're here to help you through the homebuying process.
Since our beginning, Virginia Housing has:
Provided
234,859
Home loans
ISSUed 
24,684
Mortgage CREDIT CERTIFICATES*
*Through FY20 Statistics      
OFFERed
305,812
PEOPLE OUR FREE FIRST-TIME HOMEBUYER COURSE CLASS**
**Since the first class in 1993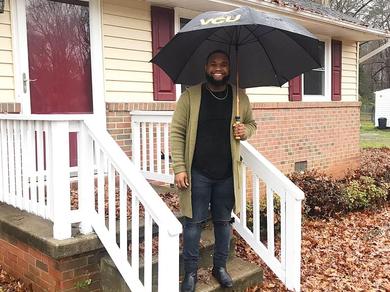 Having graduated from college a few years ago, I didn't think it was possible to buy a home with my outstanding student loans. Virginia Housing made it possible with a grant. I couldn't believe these were available to first-time homebuyers without repayment.
- Brandon, , First-time homebuyer